The Charles E. Mills Secondary School and the Charlestown Primary School have each won a brand-new Lenovo Think Centre desktop computer in the TDC Business Centre/CDS (Nevis) Limited 'Rep Your School' Competition.
The sales and promotional activity which ran from 1st thru 31st March 2019, was open to all patrons who bought products or services at a minimum of fifty dollars (EC$50.00) or more to qualify for a chance to vote for their favourite secondary school on St. Kitts and primary school on Nevis.
After making their respective purchases, customers were given a ballot at the Point of Sale Counters to cast their vote for their learning institution of choice and deposit their entries in specially marked boxes at the retail stores.
At the end of the thirty-day campaign, the two schools received the most votes from among over fifty ballots cast, after which the schools were notified of their good fortune.
The managers then made arrangements to visit the schools recently and presented the start of the art equipment valued three thousand one hundred and seventy-five dollars (EC$3175) during the morning assembly sessions, in the presence of the students, teachers and auxiliary staff.
The contest was first held in 2017 and forms part of the TDC Group's ongoing customer engagement programme that is designed to further interact and share experiences, while fostering brand growth and building loyalty.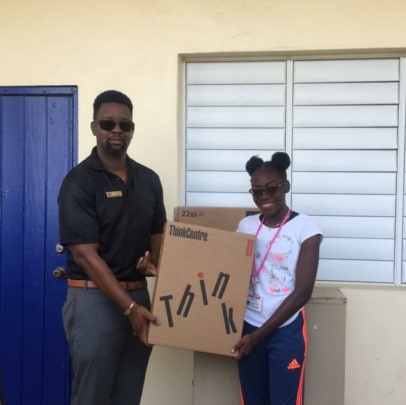 Photo: Mr. Evris Huggins, Manager, TDC Business Centre (St. Kitts) presenting a brand-new Lenovo ThinkPad Desktop Computer to students of the Charles E. Mills Secondary School during assembly.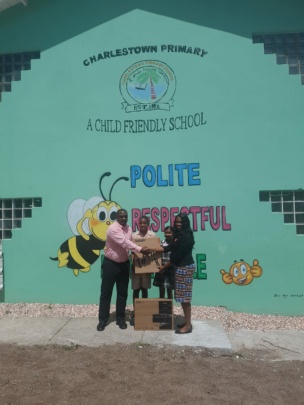 Photo: Mr. Laughton Herbert, Manager, City Drug Store (Nevis) Limited presenting a brand-new Lenovo ThinkPad Desktop Computer to Ms. Latoya Jeffers, Principal and students.